El-bukelz (Nigeria) Limited is an indigenous Engineering, Procurement and Construction (EPC) Company operating in Nigeria.
It was incorporated as a limited liability by Engineers and scientist who had worked with series of EPC companies in Nigeria with a full understanding of the need to set up a 100% Nigerian own EPC company that will meet up to international standard.
Hence, in 2015, Akubueze Chukwuebuka who holds a bachelor of Engineering degree in Mechanical Engineering,
Obijekwu Stanley who holds a bachelor of Engineering Degree in Electrical/Electronic Engineering,
Solochukwu Good luck who holds a bachelor of Engineering Degree in Civil Engineering,
Uzoegbu Ambrose who holds a Master of Science degree in Architecture and
Akalite Uzonna who is an I.T expert with Bachelor of Science degree in Computer Science came together to incorporate El-bukelz Nigeria Limited with the intention of establishing a 100% Nigerian owned Engineering, Procurement and construction company that can beat it chest among equals worldwide.
WHAT WE DO

As part of our culture we are apt to realize owners dream in view of schedules and budgets and we have the capacity to deliver any size of job which includes but not limited to.
Architecture
Urban & regional planning
Mechanical
Electrical utilities
Environmental
Construction
Geospatial Systems Integration
Information Technology
Telecommunication
Structural
Transportation
Borehole Drilling
Procurement
General contracts
El-bukelz (Nigeria) Limited is a multi disciplinary engineering procurement and construction company with highly efficient management team, effective operation process and technology coupled with an extensive partnership network; we serve our operational market through excellent delivery of contractual agreements.
We work with some of the world most visionary ground breaking Engineers, Administrators, and international marketers in actualizing the objectives of our clients.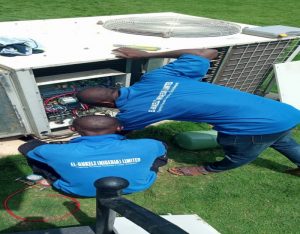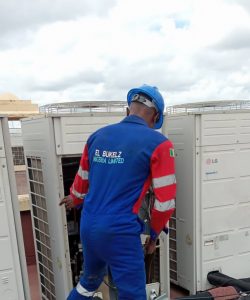 OUR CORE VALUES
El-bukelz Nigeria Limited has a progressive and open minded corporate culture.
The company will never stand still in its effort to drive both the organization and it client development forward.
El-bukelz systems are built on the belief that the company duty, apart from delivery of the highest quality Standards in it work, is to support and advance the development of it staff, host communities and the country of Nigeria itself. Country-specific knowhow and technical expertise coupled with employee dedication are the building block of El-bukelz leadership and ethical conduct is the foundation of the company's business principles.
El-bukelz's values includes a pledge to integrity and respect in all aspect of the company's operation, dedication to constant training of employees and the establishment of collaborative partnership with clients.
El-bukelz Nigeria Limited is committed to exemplary corporate governance. The company holds itself accountable for been honest, fair and respectful in all aspects of it business and operates in a zero Tolerance atmosphere for any actions that could be perceived a contrary to this values.
We work with a solution-driven attitude and forward-looking aspirations throughout the company, change is considered as a positive opportunity to build on historic strength. While ENL progresses with the times in order to stay current and competitive, the company always remains true to its core principles and beliefs.
MISSION AND VISION
Since inception, El-Bukelz Nigeria Ltd. has been guided by a firm philosophy that a company's main asset is the measure of trust that can be built with both suppliers and clients.
Through this trust, reliability and confidence, El-Bukelz Nig. Ltd. role in the development of Nigeria has enhanced its commitment to corporate excellence in all aspects of operations.
Sound operational policies, a management team philosophy and the fostering of relationships with clients, suppliers, business partners and staff, collectively support our ability to meet client requirements.
El-Bukelz main objective is to continue contributing to the modernization of Nigeria, with a focus on the needs of the coming century.